INSTANT CASH MANDURAH
Around the Mandurah area?
Need a cash loan?
We SELL, BUY & LOAN, a large range of items.
Here at Instant Cash Mandurah, You can Loan a large range of items!
We offer Cash Loans in Mandurah on anything from your electronics, like Smart Phone, Tablet or TV in addition we also do loans on your Bike, Car or Boat!
We serve any size loan!
LOAN ITEMS

• Smart Phones
• Televisions
• Tablets
• Laptops
• Motorbikes
• Cars
• Boats/Trailers
• Car Trailers
& Much More!!
BUY ITEMS

Upgraded Your Phone/Console/Fridge etc? And Want To Sell It?
We do our research, and find the BEST price, that we can offer!
Let us deal with your stress, and take it off your hands.
SELL ITEMS

• Entertainment (TVs, Laptops, Computers, Cameras..)
• White Goods (Fridges, Heaters, Aircons..)
• Sporting Gear (Pool Cues, Pool Balls, Misc..)
• Gaming (Consoles, Video Games, Game Accessories..)
• Misc Items (Generators, Camping Gear, Power Tools..)
& Much MORE ! !
If your after anything come in and see what we have, you never know what you might find!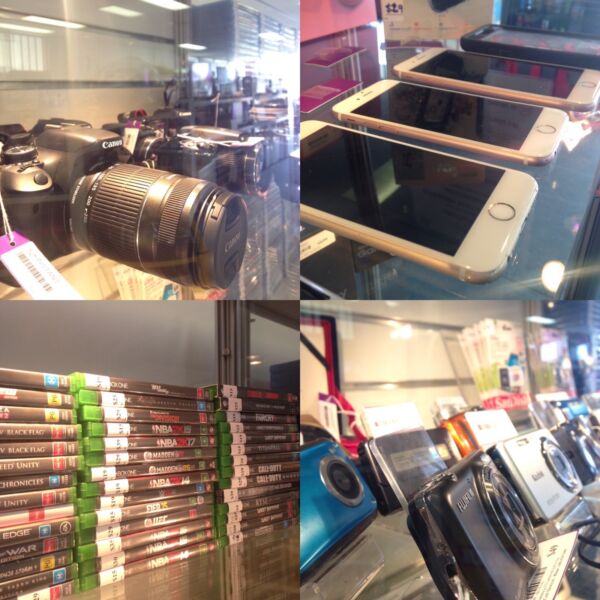 CASH LOANS
"Need a QUICK LOAN, between $100-$1900?"
All You Need is The Following ;
• Apply here online
• Valid Email Address
• Current Mobile Number
• Internet Banking
GOLD/SILVER LOANS!
We also do loan on Gold & Silver! If you have some Gold you would like to loan instead of bringing your TV or Tablet in we can do a loan on those as well!!
For more information on this please follow the link
All you need to Sell/Loan Your Items is 100 Points of I.D & an official letter (Electronic/Paper) issued in the last last 3 months with your Name & Address! Its that easy!
So come into Instant Cash Mandurah today for helpful & friendly service!
INSTANT CASH MANDURAH
Address: 1/314 Pinjarra Rd, Mandurah WA 6210
Hours: Open Monday-Saturday • 9AM-5PM